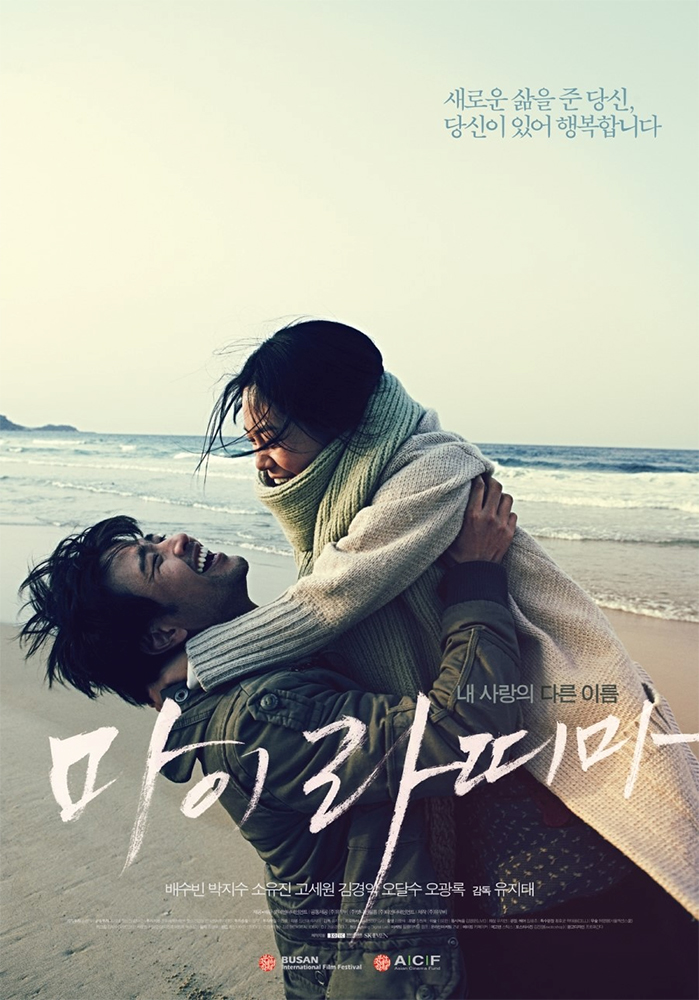 Director Yoo Ji-tae's first feature film "Mai Ratima" was invited 15th Deauville Asian Film Festival.
From March 6 to 10, the 15th Deauville Asian Film Festival that will be held in France has introduced and awarded a large number of Korean movies since its inception. Also, as the Asian Film Festival is representative in France, Film Festival invited and awarded domestic work such as <Breathless >(2008), < Paju>(2009), <The Journals Of Musan>(2010), <A Bittersweet Life>(2005), <The Chaser>(2008), etc.
In the Deauville Asian Film Festival, There is competition the work of the Asian country including Korea, China, Japan, Cambodia, Sri Lanka, Indonesia, etc. and Korean movie <Mai ratina>, <Pieta>, <Thieves> will be screened.
In the other hand, the film portrays variations of hope and betrayal that a man, who has been abandoned with nothing on the world, meet with a woman, who was isolated without place to go back and stay in the world, at the end of despair. has recognized the cinematic quality because of received attention from international film festivals.
'마이 라띠마' 프랑스 도빌아시아영화제 개막작 선정
유지태의 첫 장편 감독작 <마이 라띠마>가 제 15회 도빌 아시아 영화제에 공식 초청됐다.
오는 3월 6일(수)부터 3월 10일(일)까지 프랑스에서 개최되는 제 15회 도빌 아시아 영화제는 초기부터 다수의 한국 영화를 소개하고 시상해 온 프랑스 내의 대표적인 아시아 영화제로서, <똥파리>, <파주>, <무산일기>, <달콤한 인생>, <추격자> 등의 국내 작품들을 초청 및 수상한 바 있다.
도빌 아시아영화제에서는 한국, 중국, 일본, 캄보디아, 스리랑카, 인도네시아 등의 아시아 각국의 작품들이 경쟁을 펼치고, 한국영화로는 <마이 라띠마>를 비롯하여 <피에타>, <도둑들>이 상영된다. 아시아 신인 감독들의 작품 10편 가량이 공식 경쟁을 치르게 되는 공식 경쟁 섹션에 초청 및 개막작으로 선정된 <마이 라띠마>는 해외 관계자들의 뜨거운 관심을 얻으며 쟁쟁한 경쟁을 치를 예정이다. <마이 라띠마>를 연출한 유지태 감독은 제 15회 도빌 아시아 영화제가 진행되는 기간 동안 프랑스 도빌에 머물며 주요 공식 행사에 참석해 관객들을 만날 예정이다. 유지태 감독은 오는 3월 5일 루프트한자 항공편으로 출국하여, 3월 6일 경쟁 부문 개막작인 <마이 라띠마>가 상영될 1,500석 규모의 CENTRE INTERNATIONAL DE DEAUVILLE 극장에서 무대인사를 진행 한다. 또한, 개막식 외에도 공식행사에 참여한 후 3월 11일(월) 한국으로 귀국할 예정이다.
영화는 가진 것도 기댈 곳도 없이 세상에 홀로 버려진 남자 수영(배수빈)과 돌아갈 곳도 머무를 곳도 없이 세상에 고립된 여자 마이 라띠마(박지수)가 절망의 끝에서 만나는 희망과 배신의 변주곡을 그리고 있다. 유지태 감독의 첫 장편 연출 작품으로 기대를 모으고 있는 <마이 라띠마>는 국내에서는 물론, 해외 영화제의 러브콜을 받으며 작품성을 인정받고 있다.
Resource person : Lotte Entertainment
Translation By Audrey park (audrey@moviescramble.com)